At home with friends
The quaint 16th century building originally served as a sexton's farm and village school.
We acquired the house in April 2021 and spent more than 1.5 years extensively refurbishing, renovating and modernizing it in close coordination with the monument authority, so that today you can enjoy modern living comfort in a historic ambience.
Exclusive vacation with charm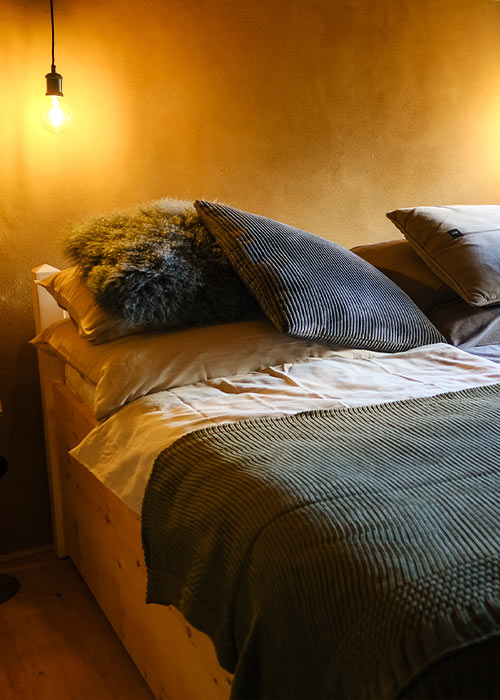 Wake up fresh and refreshed
Sleeps up to 5 adults or 4 adults and two children in two rooms and the attic.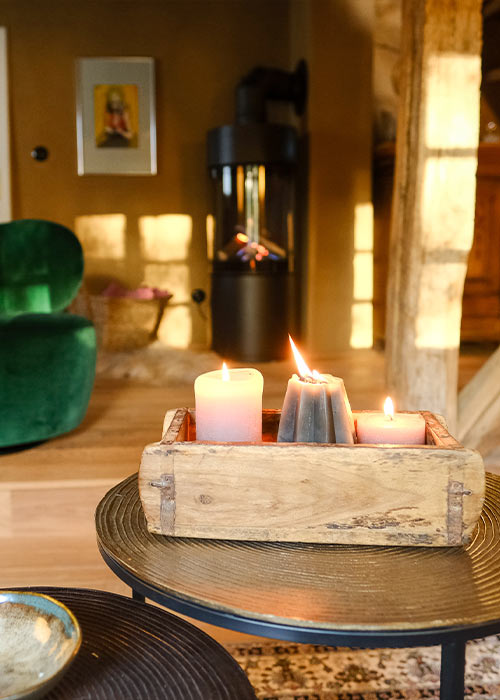 Relax & Be Inspired
The living room on the second floor is the meeting place for young and old.
An ideal place to relax with TV, (gas) fireplace and a beautiful view of the park.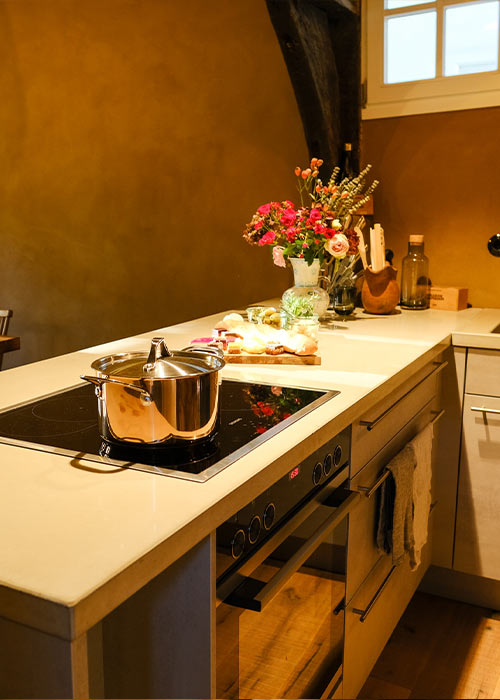 Simply enjoy together
Right next to the dining area is the modern, fully equipped kitchen with induction stove, oven, refrigerator and plenty of space.
A historic cottage full of perfection, love and passion!
You can see and feel that a lot of heart went into this place – whether it's the stylish furnishings, the carefully selected teas or the fresh flowers.
We are overwhelmed by all the wonderful details!
After countless trips we can say, we have never stayed in such a lovingly furnished house!
The Dömchen is really a gem.
We thank you most sincerely for the honor to fill this house with life as the first guests.
With love to the smallest detail, the historical flair has been perfectly combined with the modern claim.

Comfortable, warm & friendly – so the stay is a pleasure.
Frequently asked questions
We have a dog ourselves and he loves being here – so a definite "yes". The enclosed courtyard also allows for some exercise and the "walk around" starts just around the corner. The house is of course thoroughly cleaned after each stay.
Where can I get the key for my accommodation?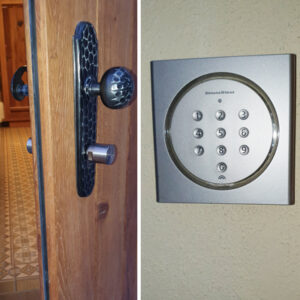 The house is equipped with an electronic locking system, we change the code for each guest individually. Each code has a clearly defined start and end date including exact time, which means that on the day of arrival you can safely enter the house even at 3 pm and be sure that the previous tenant has no access.
When can I move into my accommodation on the day of arrival?
The house is available freshly cleaned on the day of arrival from 15.00.
When do we have to leave the accommodation on the day of departure?
We ask that the house be vacated by 12 noon on the day of departure. If no direct successor tenant should follow, the departure can take place after arrangement also later.
The "Dömchen" – pure idyll and short distances
Contact us
Do you have any questions? We certainly the right answers!